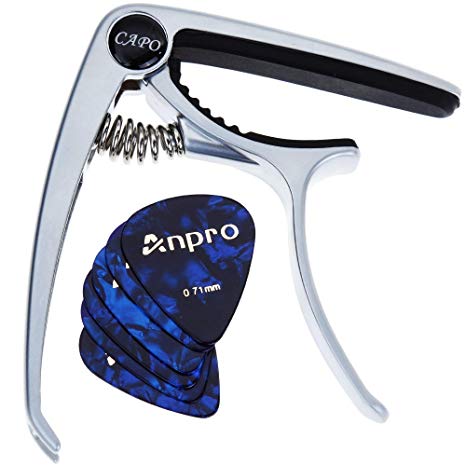 This capo is easy to use and lightweight, no stiffness and easy opening means you don't have to force this capo onto the neck of the guitar, it also has an ergonomic design.
Also included are six guitar picks, standard sizes 0.46 and 0.71
This capo has another unique feature in that it can be used as a bridge pin puller for those whose guitars are stringed that way.
A capo allows musicians to transpose and change the key of pieces quickly and easily by placing the capo up a fret you can transpose the current chord up a semitone.
It also allows you to play songs using esaier chords than the key chords. You might often see on a chord sheet a marking such as "capo 2", this means put the capo on the second fret.
Tuner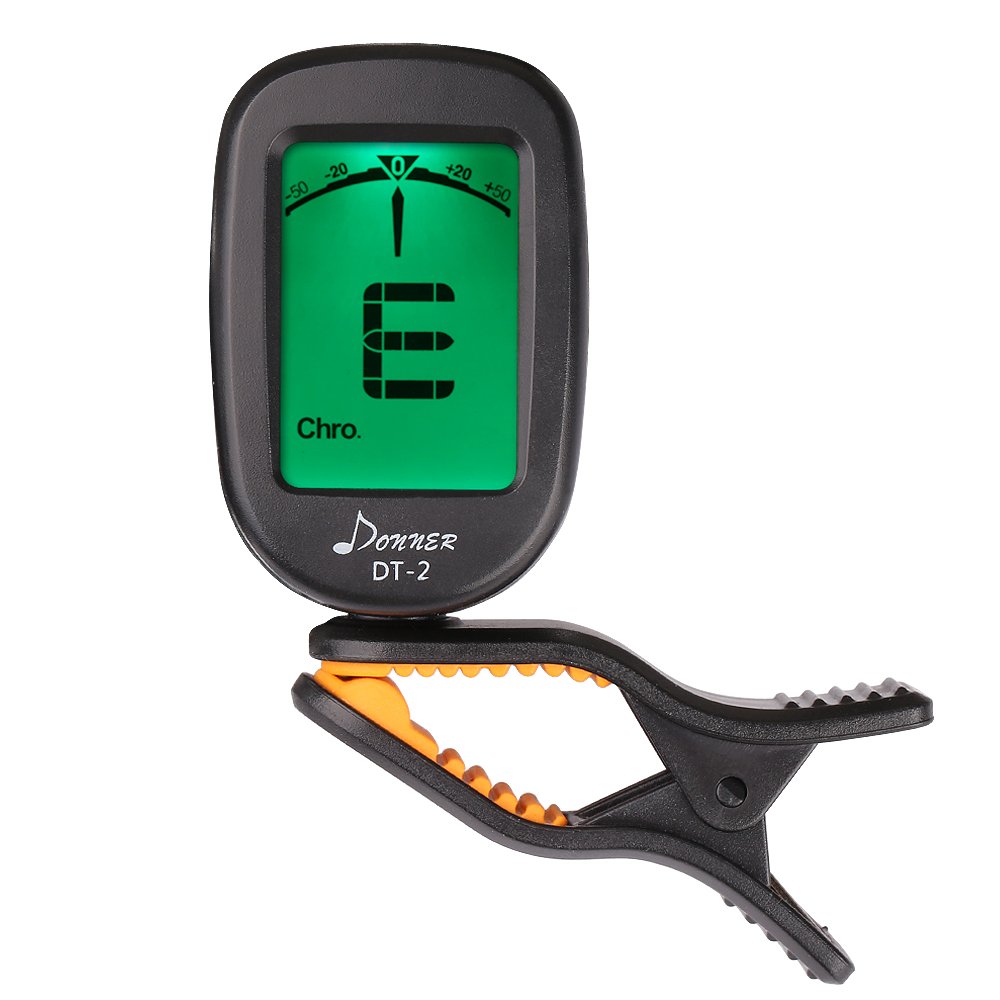 This tuner is super easy to use, it is simply clipped onto the head stock of the guitar.
The lighted screen allows for ease of visibility and use whether on stage or at home (the screen turns green once the correct tuning has been achieved).
The LCD HTN screen is attached to a 360 degree rotational clip for easy manoeuvrability to give you the easiest view when tuning.
This tuner can even be used to tune a Banjo, Violin, Ukulele, Bass as well as a guitar. It can even be used to tune wind instruments in the key of F, Bb and Eb!
This tuner runs on a 3 volt battery (CR2032) which is included in your order.
The tuners low power consumption also means you won't need to change the battery for a long, long time.
The tuner is designed to fit the head stock of a guitar easily and safely ensuring the protection of the instrument.